Get Ready to Promote One of the Best Evergreen Niche Topics Today!
Now is the perfect time to cash in on all the money being made in one of the best evergreen niche topics around – and it just keeps getting bigger and bigger! YOGA!
People are ready to make a lifestyle change and they are turning to yoga to help them do it!
Welcome Marketers!

At the first of the year many people jumped on the "good health" bandwagon in order to:

Get Healthy
Lose Weight
Eat Right

Somewhere along the way they lost their UMPH but now that we've hit the middle of summer they want to get back on and try again. They want to change their entire lifestyle and make the move to a more healthy way of life.

Right now this market is big, but it is growing by leaps and bounds every day. People want a change and Yoga could be the exact change they are looking for. There are so many niches that yoga will go into and if you are thinking about starting a website or if you have an existing one then this Yoga PLR Pack is right for you!

Niches that will benefit from this PLR include:

Women's Health
Men's Health
Senior Health
Self-Improvement
Eating Healthy
Weight Loss

People are ready to put themselves out there and learn to enjoy a healthier and happier lifestyle and you can be there person that helps them out with that.
Wouldn't You Like to be the Go-to Person in One of the Fastest Growing Niches Out There?
More and more people are working hard to get into a healthier lifestyle. They want to feel better, look better and get some sort of balance in their lives.

This is where you can come in and help them out. You can use the information in the Yoga PLR pack learn what it takes to get into the yoga mindset. You will be the one they turn to for guidance when they need it.

You can send out weekly tips to help those people who really do struggle with finding their balance. It's all up to you with how you want to use the Yoga PLR pack.

I have created the perfect solution for you and your readers with my Yoga PLR Pack! Using this pack you will be able to:

☼ Build an audience using the 2 reports

☼ Bundle the articles together to create an eBook

☼ Tweet every week for your readers to share on social media

☼ Build a brand new site with the domain name ideas

☼ Break up the content into autoresponders

This Yoga PLR Pack is a win-win for you and for your customers!
This is a Niche That Will Never End - People Will Always Strive to Be Healthy and Happy and Yoga is One of the Best Ways to Help Them Do That!
We all know that Yoga is an evergreen niche and this is great news for you! You will be able to promote a variety of products at different times to a ton of people and that's pretty great if you ask me!
All of the content in this Yoga PLR pack is brand new and is the push your readers need to start working on that lifestyle change! I have outlined below everything that you get with the pack!
☼ 2 page, 1,158 word report – How to Become a Yoga Instructor
☼ 2 page, 1,083 word report - 18 Styles of Yoga
☼ 15 unique articles as follows:

☼ Yoga for Weight Loss - 499 words
☼ Yoga for Beginners - 520 words
☼ 10 Best Yoga Poses for Reliving Stress - 482 words
☼ Yoga for Babies and Toddlers - 504 words
☼ Are You New to Yoga? - 494 words
☼ 10 Reasons Men Should Practice Yoga - 582 words
☼ Yoga During Pregnancy - 484 words
☼ Can I Do Yoga at My Age? - 397 words
☼ Yoga for Runners - 428 words
☼ Do Yoga at Your Desk - 487 words
☼ Can Yoga Help My Golf Game? – 506 words
☼ Can Yoga Help With Depression? - 440 words
☼ Yoga and Meditation - 427 words
☼ Can Yoga Help Insomnia? - 449 words
☼ Change Your Body with Yoga - 450 words

☼ 52 Yoga "Tweets of the Week"
☼ 10 Web Domain Names
☼ 5 graphics
The best part is you get it all for only $7 for one week only! Once that period is over you will be charged the full price so don't wait to get in on the savings!
Take Advantage of This Great Offer!
I also want to give you a quick heads up about the one time offer that you'll see when you buy this product.
I've created an ultimate pack of Yoga PLR stuff for you so take the time to read through because it contains, more articles, autoresponders, Amazon product reviews, and even more graphics to use for social media or on your website!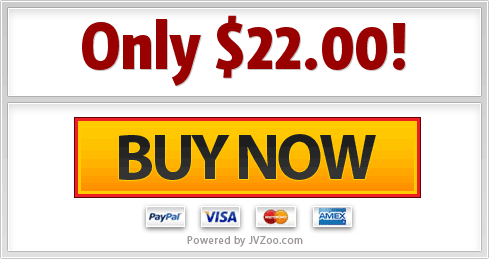 I do not give refunds on any PLR I sell.
You cannot resell any of this content as PLR.
You cannot use my name any place on this PLR.

Jan ☼